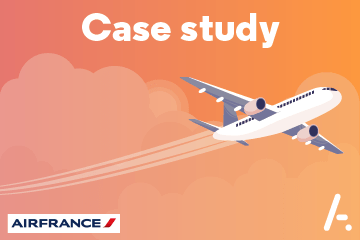 As the big data phenomena boomed in 2010, Air France wanted a system that would help them monitor, analyse and engage on social and online media. With this challenge in mind, Akio Spotter and Air France conceived and implemented FlyerBuzz, a worldwide monitoring and analysis platform for, covering social media, online media, blogs, forums, reviews sites, printed press, television and radio.
Since then, several projects have been conceived:
| Akio Analytics Insights Box for the Market Intelligence team
| Akio Analytics, for the Customer Insights team
| Akio Analytics Influence Score, for the Communications team
Discover how the e-reputation module of the Akio.Cx platform has implemented its social monitoring capabilities and analytics technology to the benefit of the Customer Service, the Customer Experience and the Customer Marketing departments of Air France.
More information: https://www.akio.com/en/akio-cx-contact-centre-software/